When a loved one is diagnosed with dementia it can be an overwhelming experience. There are more than 820,000 people living with dementia in the UK and every 3 minutes someone else will be diagnosed with this debilitating and distressing condition.
At Ashton Manor we understand the demands this condition places on families with loved ones living with dementia, and we have designed our care home around their needs. We celebrate the person they have been and continue to be by learning about hobbies they enjoy, the careers they dedicated their lives to, music they love to listen to, and family members they are close to. We encourage residents to bring their favourite photographs and mementos which help to trigger happy memories and important milestones in their life. Activities are tailored to individual abilities and preference to keep residents as mentally and physically active as possible. Meals are balanced and nutritious, favourite recipes can be requested as we recognise that these can evoke happy memories and feelings of comfort.
Our home incorporates key features recommended by leading research groups to help with the nature of this progressive condition. Lighting has been set to standards which helps residents with cognitive impairments. Communal spaces, although spacious and airy, have been organised into smaller 'households' to encourage residents to socialise in smaller numbers and gain confidence. Gently curved corridors enhance a sense of homeliness whilst themed galleries and interactive spaces provide visual stimulus and improved orientation.
If you are looking for residential dementia care for a loved one, you can be assured that at Ashton Manor we have years of experience caring for those affected. We will strive to address your worries or concerns, ensuring a calm and comfortable transition into our home.
Book a Visit
Get in touch today to book to see one of our residents.
What our residents and families say
CQC rated
Ashton Manor care home is proud to receive an overall CQC rating of Good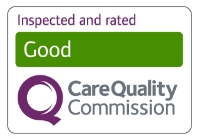 Top 20 Award
One of the winners of Carehome.co.uk's Top 20 Care Home Awards 2021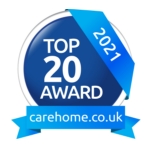 Keeping everyone safer
We are committed to making sure all of our staff are fully vaccinated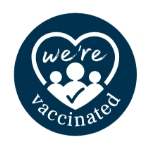 Get the latest job alerts