Discover exceptional care at our Care Homes
Contemporary Care. Five Star Facilities. Luxury Surroundings.
We design our homes with you in mind
You are at the heart of our homes and that starts with the design itself. Using our experience, we have designed our care homes to exceed expectations. We go above and beyond to create spaces that cater for our residents needs in a stylish and comfortable way.
It is imperative that we create homes that are modern, airy and bright but with that homely feel. We have selected every aspect of the décor with you in mind, including specialist furniture specifically designed for care homes. From seam-free carpets right down to different shaped door handles for those suffering with arthritis and visual impairment, every effort has been taken to ensure that the details that make the difference have been taken care of for your comfort and dignity.
We have designed homes with space in mind, you will find large bedrooms, assisted spa rooms, living areas and wide corridors for that airy, open feeling so you always feel you have space to do what you choose.
With floor to ceiling windows, balconies on the upper floors and patio doors leading off the ground floor bedrooms, we work to bring the outside in for our homes. Whether you're keen to enjoy a breath of fresh air, enjoy a morning sunrise or relax in the evening, it couldn't be easier to get outdoors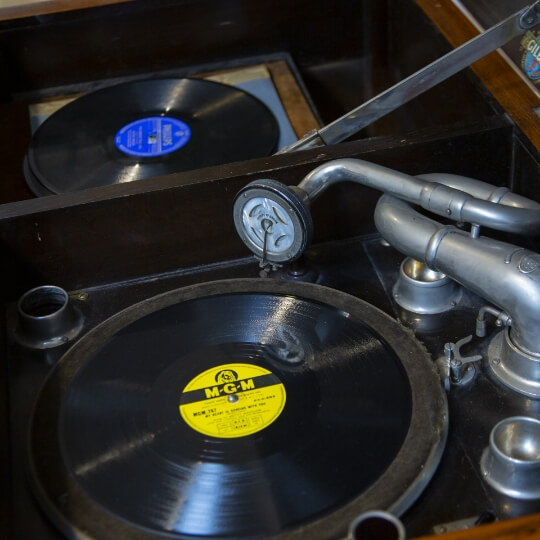 State-of-the-art Technology
Technology that supports our care
We consider your safety our biggest priority and thanks to our use of the latest technological innovations we are able to provide you with round-the-clock care of the highest standard. We use the latest in acoustic monitoring and nurse call systems to help us to be there for you when you need us. We have used technology from the Netherlands to ensure we are innovating how we deliver care through technology. Our nurse call system is highly adaptable to meet your needs, which gives you total peace of mind that our team are always on hand.
Our fully electronic record system also allows for greater transparency in your care, which means that delivered care and any issues can be documented in real time and our team can be free to spend quality time with you, which at Evermore, we consider just as important
Acoustic Monitoring
At Evermore we place huge importance on helping you get a good night's sleep as we know that it's vital for your physical health and overall quality of life. We're really excited to be able to offer acoustic monitoring in all our homes. This pioneering technology allows us to check in on our residents, without disrupting their sleep, by monitoring soundwaves and alerting staff to anything out of the ordinary.
This non-intrusive system means we are able to respond to our residents as and when required without relying on the usual 1-2 hourly checks, which is the standard practice, but which can also be disruptive to your night's sleep. This innovative system can help us reduce the risk of falls by alerting our team when you are out of bed or moving around in your room, it ensures better sleep cycles, improves our response times and allows you greater privacy. Research has shown that enjoying an undisturbed night's
sleep can improve physical activity during the day, appetite and can have a positive impact on your emotional and mental wellbeing. You can sleep easy knowing you're in safe hands.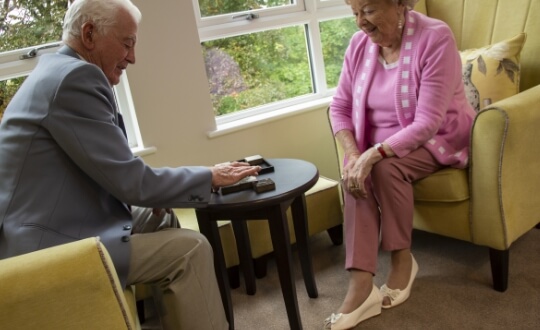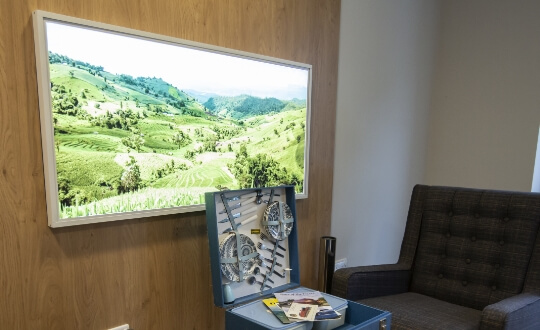 Keeping our residents connected
It's vital that you can still feel connected to the outside world and are supported to maintain those important relationships with friends and family outside the home. Our team is always on hand to help you set up video calls which can be made from the comfort of your bedroom.
Our residents are always encouraged to invite friends and family and we see every day the positive impact visitors have on our residents. Your family members are an integral part of your transition into an Evermore care home and we actively encourage them to join us for our community events. We operate a protected mealtime service for our residents, as we believe it is essential that our residents have an uninterrupted dining experience. This allows residents to socialise with other members of their community, enjoy time in their friendship groups and is an essential opportunity for staff to support and monitor residents.
We hold monthly resident and relative meetings whereby all aspects of the care home are discussed with you, and we value your opinions and feedback during these sessions so that we can develop a home environment that works for everybody, creating a vibrant community that also maintains the health and safety of all the people in our home.
CQC rated
Ashton Manor care home is proud to receive an overall CQC rating of Good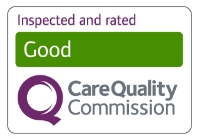 Top 20 Award
One of the winners of Carehome.co.uk's Top 20 Care Home Awards 2023
Get the latest job alerts