Join our Culinary Team at Ashton Manor – Where Passion, Growth, and Community Meet
If you're seeking a career where personal growth, creativity, and community are celebrated, look no further than Ashton Manor, an Evermore Care home. Today, we spotlight the inspiring journey of Lee, our Head Chef, whose story is a testament to the potential for growth and success within our company.
Starting as a Sous Chef when Ashton Manor first opened, Lee's passion and dedication saw him rise to the position of Head Chef. This progression was made possible by our supportive work environment and commitment to employee success. As Lee points out, "I can go to Joanne, the home manager, whenever I need anything and she's always there to help me."
At Ashton Manor, we live by the values of well-being, freedom, and community. For us, well-being means ensuring our residents enjoy their food while receiving the nutrients they need. Freedom is about giving our residents the choice to enjoy the food they want. These principles are championed in our kitchen every day.
Community is the cornerstone of our operations, from hosting outdoor parties to crafting memorable meals for residents and visitors alike. As Lee states, "We invite the community in and always make sure that mealtime is a great experience for anyone at Ashton Manor."
Being a part of our kitchen team is indeed challenging, with its fast-paced environment and high standards. However, as Lee reassures, "The rewards far outweigh the challenges. Everyone is happy here." So, if you're considering a career with us, take Lee's advice: "Do it! Come and give it a go, because we are a great team."
The Ashton Manor team is not just about roles and responsibilities, it's about individuals. Lee, a devoted father and sports enthusiast, enjoys the work-life balance provided by Evermore Care. It's this balance, coupled with unwavering ambition and dedication, that has led Lee's team to consistently achieve a 5-star food and hygiene rating.
And, we are not without a sense of humor! Lee often jests about inviting Gordon Ramsay to the Ashton Manor kitchen to see who'd make the better pasta dish.
So, if you're passionate about culinary arts, community, and personal growth, consider joining our team. At Ashton Manor, you'll find not only a challenging and rewarding job but also a warm, welcoming community that feels like home. Apply now and start your success story with us.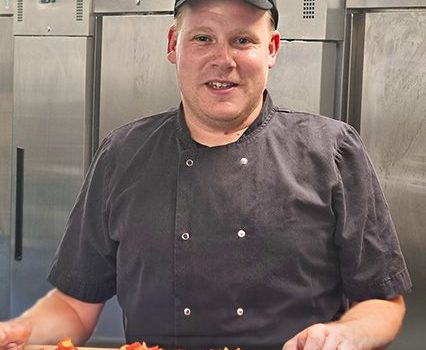 CQC rated
Ashton Manor care home is proud to receive an overall CQC rating of Good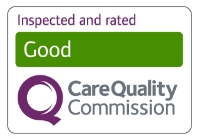 Top 20 Award
One of the winners of Carehome.co.uk's Top 20 Care Home Awards 2023
Get the latest job alerts